Dr. Inform.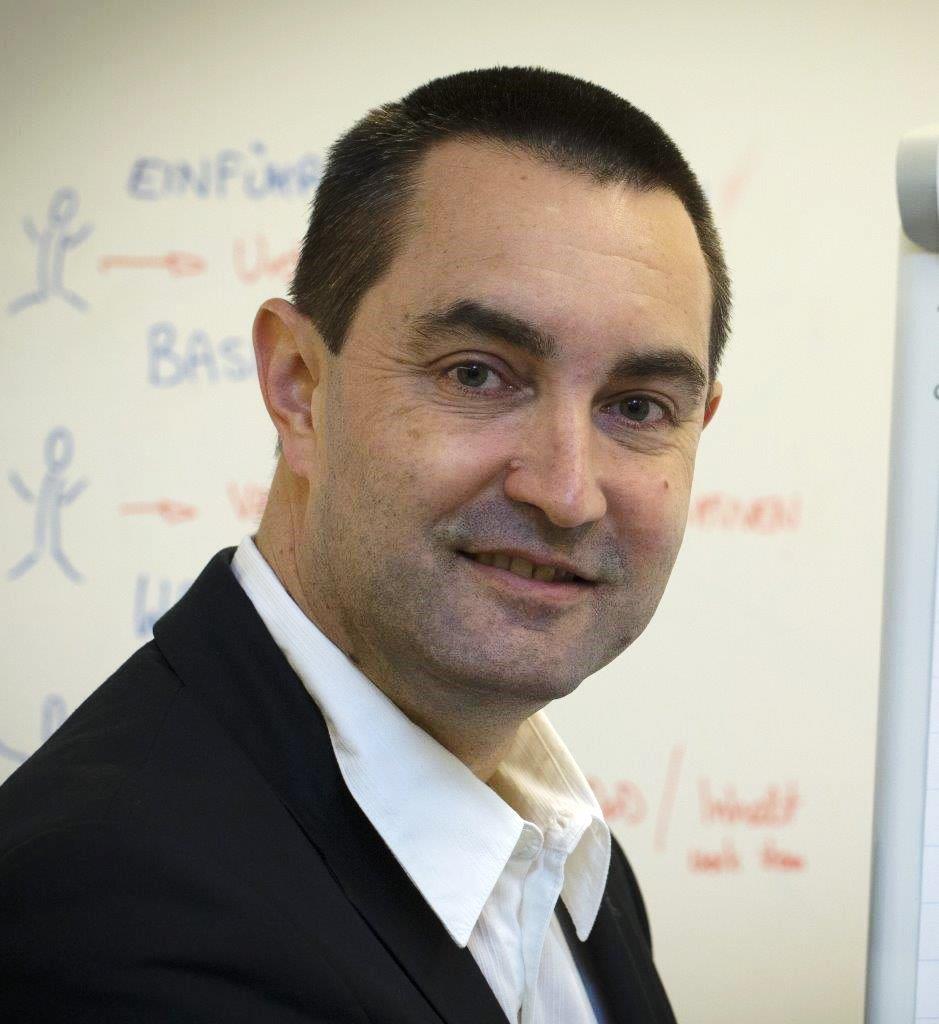 Senior IT Project Professional
Managing Partner at Infometis AG

(>20 years of experience in large IT projects
in the financial industry)
(Usability Engineering, Requirements Engineering, Project Management, Test Manager, Prototyping, Web Solutions, Document Management)
Contact
  Infometis AG
  Laurenzgasse 5
  CH-8006 Zürich
  Switzerland
  Phone:  +41 78 612 34 26
  E-Mail: patrick.steiger@infometis.ch
Profiles Online :
www.xing.com/profile/patrick_steiger
www.linkedin.com/in/patrick-steiger
www.infometis.ch/experten/patrick-steiger/
Curriculum Vitae
Available on request.
Publications
van Loenhoud H, Lauenroth K, Steiger P: The goal is to solve the problem - Some thoughts on problems and goals in the context of requirements engineering. Requirements Engineering Magazine. No. 2, 2017.
URL: <https://re-magazine.ireb.org/issues/2017-02-staying-on-the-right-path/the-goal-is-to-solve-the-problem/>
Felix D, Niederberger C, Steiger P, Stolze M: Feature-oriented vs. Needs-oriented Product Access for Non-Expert Online Shoppers. In Proceedings of the first IFIP Conference on e-commerce, e-business, and e-government (I3E), Zurich, 2001.
URL: <www.familie-steiger.ch/patrick/publications/I3E-2001.pdf (31 KB)>
Steiger P, Signer P: E-Business in der Schweiz: Marktübersicht über das Online-Angebot von Versicherungen. Schweizer Versicherung, No. 9, 2000, pp. 64-66.
URL: <www.myrisks.ch/steiger-signer2000.pdf (784 KB)>
Steiger P: Computer-based Support for Personal Risk Management. IVW-Schriftenreihe, Band 38, St. Gallen, 2000 (Dissertation).
URL: <www.myrisks.org/steiger2000.html>
Abad-Peiro J, Steiger P: Making Electronic Commerce Easier to Use with Novel User Interfaces. International Journal of Electronic Markets. Vol. 3, No. 3, 1998, pp. 8-12.
URL: <www.familie-steiger.ch/patrick/publications/EM-Vol8-No3-AbadPeiro_Steiger-1998.pdf (95 KB)>
Steiger P, Stolze M, Good M: Beyond Internet Business-as-Usual: A CHI'98 Workshop Report. SIGCHI Bulletin, Vol. 30, No. 4, 1998, pp. 48-52.
URL: <www.familie-steiger.ch/patrick/publications/Beyond_Internet_Business-as-Usual.htm>
Steiger P, Stolze M: Effective Product Selection in Electronic Catalogs. In Proceedings of the CHI '97, Atlanta, 1997, pp. 291-292.
URL: <www.familie-steiger.ch/patrick/publications/Effective_Product_Selection.htm>
Rauterberg M, Steiger P: Pattern Recognition as a Key Technology for the Next Generation of User Interfaces. In Proceedings of the SMC '96 (Vol. 4) IEEE International Conference on Systems, Man and Cybernetics, Beijing, China, 1996, pp. 2805-2810.
Steiger P: Die Akzeptanzprüfung bei Multimedia-Anwendungen. In Silberer G (ed.): Marketing mit Multimedia. Schäffer/Poeschel, Stuttgart, 1995, pp. 269-308.
URL: <www.ubilab.org/publications/ste94a.html>
Steiger P, Ansel Suter B: MINNELLI - Experiences with an Interactive Information Kiosk for Casual Users. In Bischofberger W, Frei H (eds.): Computer Science Research at UBILAB. Universitätsverlag Konstanz, 1994, pp. 124-133. URL: <www.ubilab.org/publications/ste94b.html>

Human-Computer Interaction (HCI)
HCI Links (maintained by Patrick Steiger)
UX Schweiz (Das User Experience-Netzwerk der Schweiz)